As an associate of the International Centre for Missing and Exploited Children, PACT is actively involved in promoting the Missingkids Website in the UK and expanding it across Europe.
The Missingkids Website is a unique, state-of-the art tool designed to help the police recover missing and abducted children worldwide.
Click on flags to view country sites.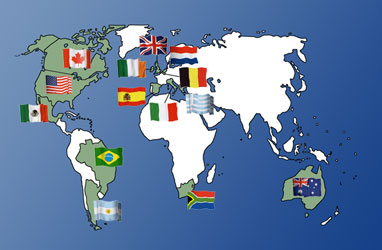 Originally created in the US, the Missingkids Website was introduced to England, Wales and Northern Ireland in June 2000, and to Scotland in June 2004 (PDF, Acrobat Reader required). The UK site is managed by the Police National Missing Persons Bureau (PNMPB), and by a number of police forces.
It is the only site of this kind which is approved by the Home Office, ACPO (Association of Chief Police Officers) and ACPO(S) (Association of Chief Police Officers Scotland). It is a remarkable collaboration between the Police, NGOs, and the private sector to bring our children home.